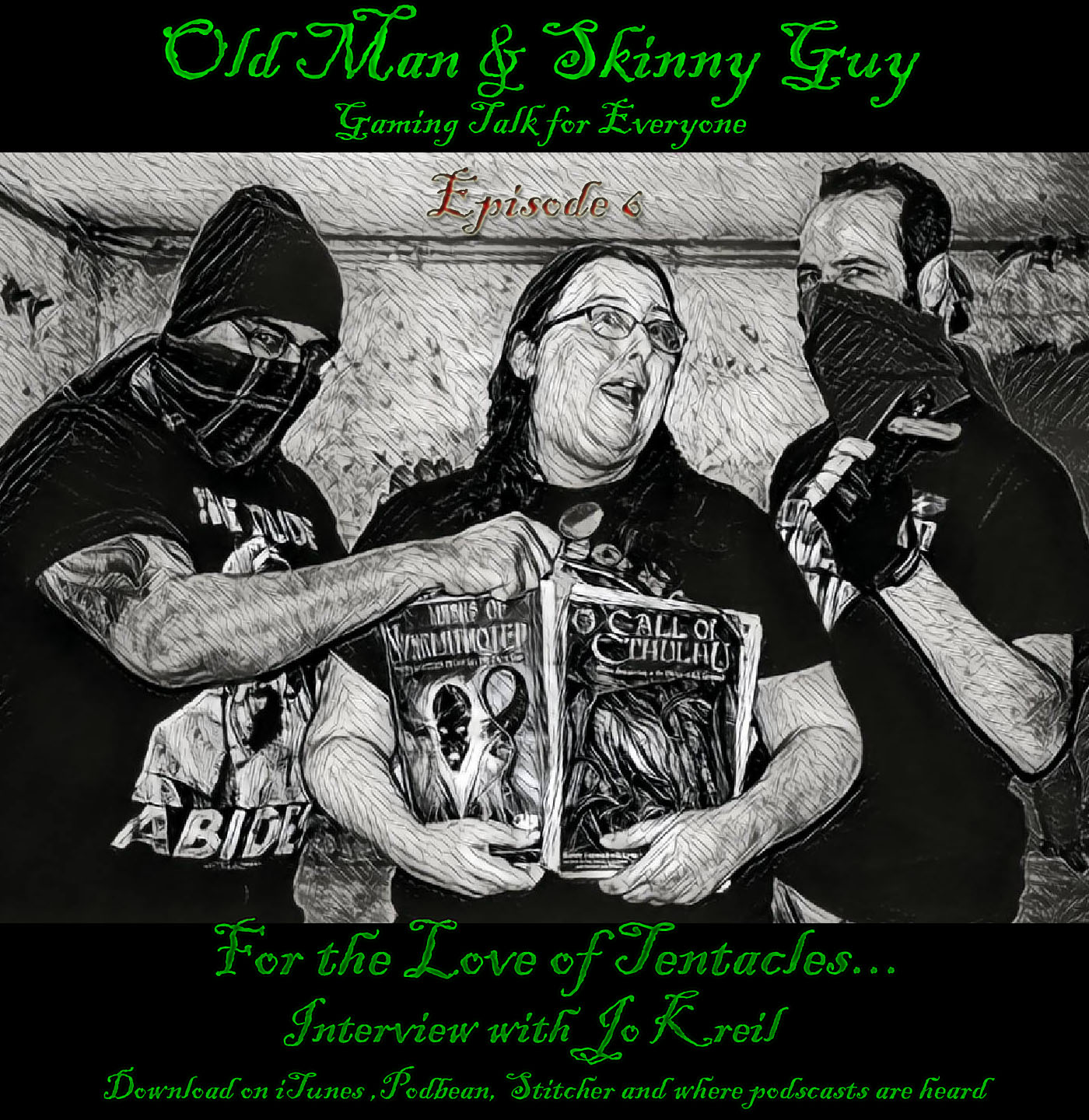 Jo Kreil is an amazing woman, gamer and writer. She graced us with her presence to discuss her passion for writing within the gaming fields, specifically for the horror genre which mostly includes Cthulhu based games. The discussion starts with her early writing influences along with some new releases (Ready Player One, American Gods, and The Hobbit). There is some talk about her gaming influences (Call of Chtulhu, 2nd Edition Dungeons and Dragon Dungeon Master Guide). She has run multiple games from, submitted work to and has published material for a number of different gaming companies. Some of them are Chaosium, Golden Goblin Press, Sixty Stone Press and Stygian Fox.
There is additional material that leads us into discussions about Frank Frazetta and the Costume Shop in East Stroudsburg, PA and the Art Museum that bear his name. Many of his works are prominently featured in many early Dungeons and Dragons materials.
Jo Kriel can be found through her Patreon at https://www.patreon.com/user?u=5519753   and Facebook https://www.facebook.com/weirdficauthor/ pages.
Here are the links promised in our intro:
Metatopia 2017 Nov.2-Nov.5
Play Now